In recent months, I have been leveraging my membership in the Writers Guild of America West Asian American Writers Committee (AAWC) to advocate for Asian Americans and Pacific Islanders and to help organize events that elevate the voices of writers in our communities, and to address bias and provide solutions from within the film industry.
On Thursday, May 6, at 4pm PDT, the Writers Guild Foundation will be hosting a free virtual panel titled, "Subverting Stereotypes: Re-Writing Asian American Narratives in Film and TV" in partnership with the AAWC, CAPE – Coalition of Asian Pacifics in Entertainment, and the Think Tank for Inclusion and Equity to produce this important panel moderated by Tawal Panyacosit Jr. featuring Liz Hsiao Lan Alper, Teresa Hsiao, Adele Lim, Shireen Razack, and Alexander Woo.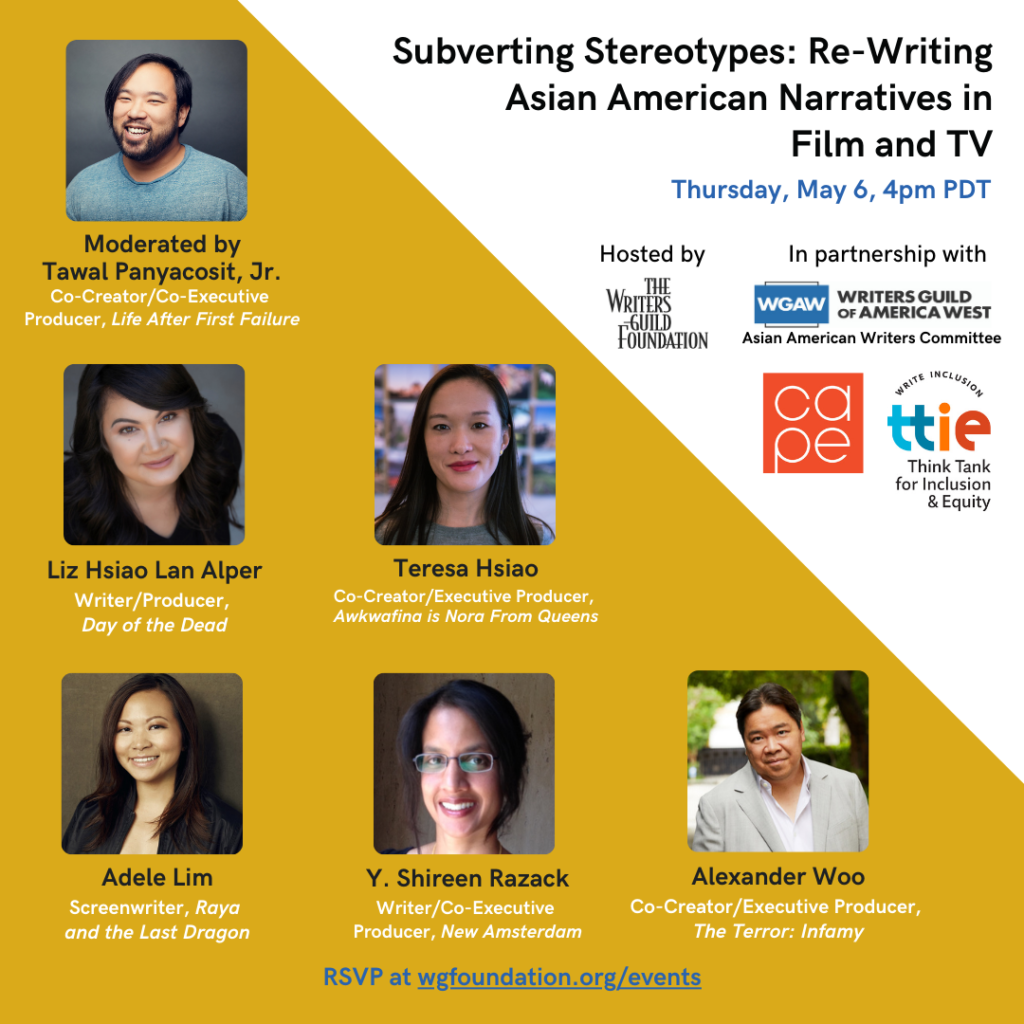 On Wednesday, April 14, the AAWC, along with the support of the Think Tank for Inclusion and Equity, hosted an inspiring and raw discussion with influential Asian American writers about their experiences in Hollywood along with actionable strategies for supporting our colleagues and portraying authentic characters and stories. This panel was moderated by Jenny Yang (Last Man Standing) with panelists Soo Hugh (Pachinko), Tze Chun (Gremlins), Nancy Kiu (Batwoman), Danny Chun (Speechless), Sunil Nayar (4400), and Veena Sud (Seven Seconds).